The Best Japanese Car Brands, Which One Do You Like?
This row of 10 Japanese cars makes it hard for you to make sure of your choice. Check the list here! 10 Best Japanese Car Brands, Which Selection? Not only Europe and the United States, Japanese cars have a fairly large market share in Indonesia. We often experience Japanese cars milling about on the highway. Call it the Toyota, Honda, and Daihatsu brands. Not only these three brands, these brands also include Japanese-made cars. Let's follow the review.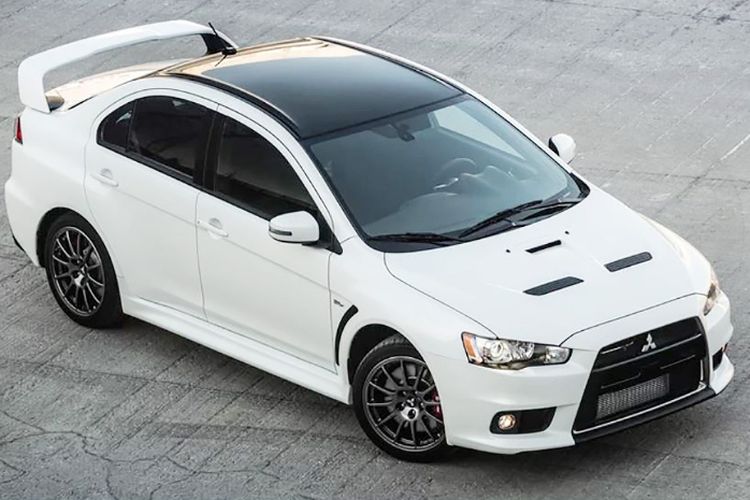 1.Mitsubishi
Of course, you are familiar with the Japanese car industry with the 3 red diamond logo. The car industry was founded by Yataro Iwasaki and is headquartered in Tokyo. Most of the industry shares are owned by Nissan Motors.
Some of the Japanese cars that have been tested for quality are the Pajero Sport, Outlander Sport, Mirage, Triton, and others. Comfort suspension and advanced features are Mitsubishi's favorite excuse. Also listed is one of the MPVs that is the prima donna, namely the XPander.
2. Honda
Honda is also one of the Japanese car brands that has been proven tough in terms of engines. Not only passenger cars, Honda also produces trucks, motorcycles, scooters, ATVs, to electric generators, yard equipment, and engine problems.
Honda has been established since 1959 and is one of the largest motorcycle manufacturers in the world. Honda's creation car is known to have great resistance from damage. Some of the favorite Honda cars are the hatchback, MPV, and SUV types such as Civic, Accord, CR-V, BR-V, Brio, Mobilio, and others.
One of Honda's fastest cars is the Honda NSX, which can compete with supercars like Ferrari with a V8 engine, but at a more affordable price. After that, the Honda NSX was born with an aluminum body and a 3.0 liter V6 engine with 270 horsepower of energy. Moreover, at that time the arrival of the Honda NSX was thought to be more than Ferrari or Lamborghini.
3.Lexus
The next Japanese car that has a lot of enthusiasts is the Lexus. This luxury car brand is used by Toyota Motor Corporation to be marketed to North America, Europe, Australia, New Zealand, the Middle East and Asia (in Japan in 2005).
Lexus can side by side with Audi, BMW, Jaguar, and Mercedes-Benz. Several models of Lexus sedans, SUVs, hybrids, and also have a flagship model which is the top model. Some types of Lexus cars are Lexus IS, Lexus ES, Lexus RX, Lexus GX.
4.Suzuki
Suzuki has also become one of the most popular Japanese cars, especially for city cars and MPVs. Of course, you often meet Karimun Wagon R, Ignis and Ertiga on the highway. Suzuki also has normal prices for several models.
5. Nissan
Being one of the largest car manufacturers, Nissan has been in the top 10 cars with Ward's best engines for decades. Of course, you often find Nissan March, Juke, Terano, Grand Livina, Serena, and many other types of cars.
6. Daihatsu
Daihatsu Xenia, Ayla, Sigra, up to Grand Max, of course, you will often meet on the road. This Japanese car brand has distinctive characteristics as a car manufacturer with a compact/small design.
Daihatsu lists Toyota's industrial subsidiaries. Types of passenger cars reach large sales ratings such as Daihatsu Xenia, Sigra, Ayla. Maintenance of this car is also easy because a formal repair shop or universal repair shop can handle revisions and maintenance of Daihatsu cars.
7. Subaru
Have you ever heard of the Japanese car brand Subaru? The forerunner of Subaru was established in 1917 which was the Aircraft Research Laboratory. In 1955, Subaru had just penetrated the automotive industry.
Subaru's uniqueness is the origin of his name, which means the Pleiades star cluster in the constellation Taurus in Japanese. Another uniqueness is that Subaru cars use a Symmetrical All Wheel Drive system which makes the car comfortable to drive on all terrain.
One of SUbaru's achievements is producing the Subaru Impreza 22B Sti, which is one of the cars with the fastest engine equivalent to 276 horses. This car is claimed to accelerate from 0-100 kilometers / hour in just 3.9 seconds.
8. Acura
Acura is also listed as part of Honda's luxury car division. This car has also penetrated the luxury car market abroad.
9. Mazda
The Mazda industry has actually been established since 1920 in Hiroshima. After that, in the early 2014s, Mazda worked closely with Toyota and Isuzu. Currently Mazda is also included in the ranks of luxury cars competing with European cars such as the Mazda CX-5, Mazda VX-1, CX-3, and many others. One of Mazda's sports cars is the MX5 which has an energy of around 276 horsepower.
10. Toyota
The last Japanese car we want to discuss is the Toyota. Toyota has succeeded in achieving the title of the largest car manufacturer in the world. Call it the Toyota Fortuner, Land Cruiser, Camry, Alphard, and their fabrics. Toyota has also proven its toughness and relatively easy maintenance. The types of Toyota cars that are the best selling in the market are Avanza, Fortuner, Innova, Cayla, and Agya.